Barracks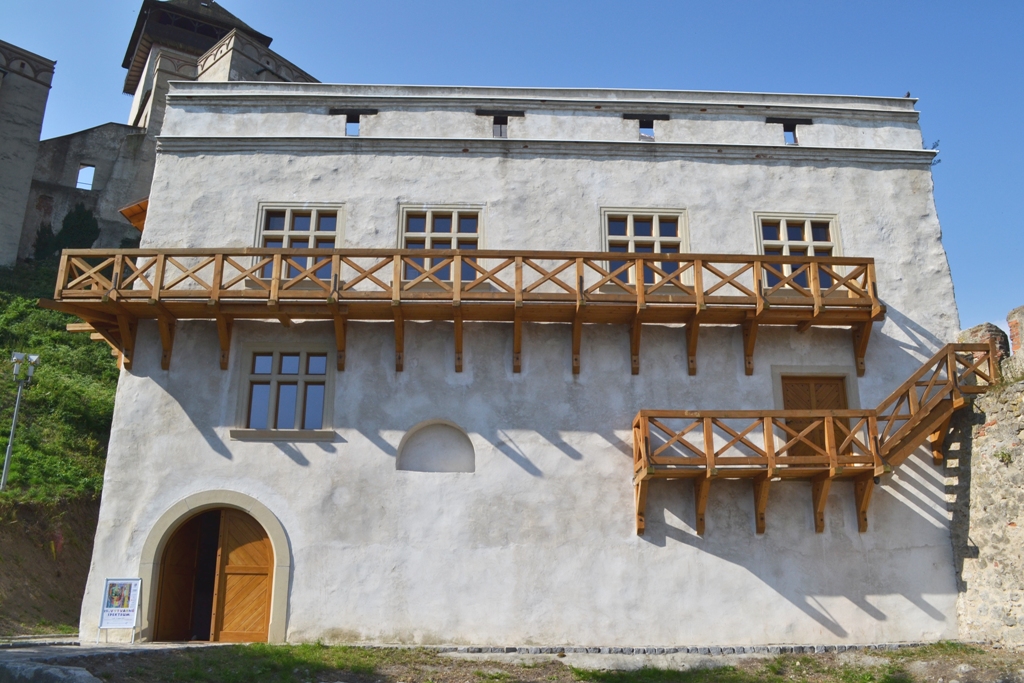 The Barracks at Trenčín castle were built as a part of a large fortification structure when the castle was owned by the Zápolya family in the 1st part of the 16th century. They served as accommodation for the castle's military crew. They were also used as a storeroom for military apparatus. This included barrels with gun-powder for cannons, arquebuses, muskets, cold weapons such as halberds, spears and pikes, complete sets or individual parts of armour. The Barracks were used to protect the access road from the town to the castle.
The oldest part of barracks is the western wall, originally linking the Clock Tower with the Upper Castle whose existence is related to construction activity led by Matthew Csák. This Early Gothic period can be dated at the turn of the 13th and 14th century.
The Late Gothic period from the beginning of the 16th century is already related to the construction of barracks itself. In the first decades of the 16th century there was a two - storied building with today´s size 36 x 10-17 m adjoined to the castle wall. In the past, some authors claimed that barracks had been built as a three-storied building but a recent study could not prove it. The ground floor was accessible via a portal on a northern facade. The Barracks had a terrace roof at that time.
The third construction phase, the Late Gothic II., was based on additional construction of the third storey. This was most likely done after a devastating besiegement of the castle in 1528, possibly between 1534-1550.
The fourth construction phase was during the Renaissance. It can be noticed mostly in the details of the building.
Nowadays, the first and second floor are used for exhibitions. On the first floor, there is a permanent exposition called Unconquered. It consists of two parts. The historical part includes medieval and modern cold weapons, firearms or shot-firing arms. The Archeological part is dedicated to the findings from the archeological survey of barracks.